Complete nutrition for
active teens & adults.
Enjoy a complete plant-based blend of pea, cranberry, pumpkin protein, energy enhancing ancient grains, a full serving of daily vegetables, 17 vitamins and minerals, and 1 billion CFU of Ganedenbc30 probiotics.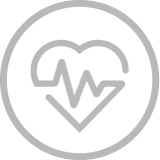 1 Billion CFU's of Bacillus coagulans has been proven with over 20 peer reviewed studies to support digestive help, create a healthier intestinal environment, supports immune function, reduce exercise induced muscle damage, and increase protein synthesis in the gut!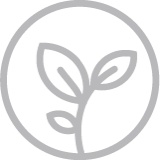 Ashwaganda and Cinnamon have been used for thousands of years for their medical benefits such as reducing stress levels, improving athletic endurance, and reducing blood glucose levels.
Sourced from whole food sources such as guava, mango, and citrus limon. Extracted without the use of harsh solvents or alcohols deduces vitamins with all of their phytochemicals and co-factors allowing for full nutrient absorption. This is hands down a healthier alternative to a daily vitamin.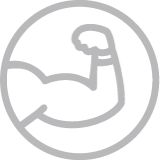 Plant-based blend that includes pea protein, cranberry protein, and pumpkin protein promoting strength and muscle growth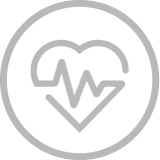 Organic Ancient Grain Blend
Boost energy and productivity with a blend that includes ancient grains - amaranth, buckwheat, millet, chia, and quinoa.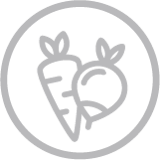 A full-serving of daily organic vegetables (carrots, sweet potatoes, spinach, kale, caulifl­ower) and naturally derived vitamin blend.
Organic protein blend (Organic pea protein, Organic cranberry protein, Organic pumpkin protein), Organic carb blend (Organic cane sugar, Organic amaranth, Organic quinoa, Organic buckwheat, Organic millet, Organic chia), Organic veggie blend (Organic carrot, Organic sweet potato, Organic spinach, Organic kale, Organic cauliflower), Organic sunflower oil powder (Organic sunflower oil, Organic acacia gum), Organic flavors, Vitamin mineral blend (Magnesium amino acid chelate, Tricalcium phosphate, Organic amla extract, Tripotassium citrate, Organic guava fruits, Organic Holy basil leaves, Organic sesbania leaves, Organic lemon fruit extract, Organic annatto extract, Vitamin D2, Vitamin K1, Vitamin B12, Saccharomyces cerevisiae), Organic ashwagandha, Organic cinnamon, Bacillus coagulans GBI-30 6086, Monk fruit

Organic protein blend (Organic pea protein, Organic cranberry protein, Organic pumpkin protein), Organic carb blend (Organic cane sugar, Organic amaranth, Organic quinoa, Organic buckwheat, Organic millet, Organic chia), Organic veggie blend (Organic carrot, Organic sweet potato, Organic spinach, Organic kale, Organic cauliflower), Organic sunflower oil powder (Organic sunflower oil, Organic acacia gum), Organic flavors, Organic alkalized cocoa, Vitamin mineral blend (Magnesium amino acid chelate, Tricalcium phosphate, Organic amla extract, Tripotassium citrate, Organic guava fruits, Organic Holy basil leaves, Organic sesbania leaves, Organic lemon fruit extract, Organic annatto extract, Vitamin D2, Vitamin K1, Vitamin B12, Saccharomyces cerevisiae), Organic ashwagandha, Organic cinnamon, Bacillus coagulans GBI-30 6086, Monk fruit


Organic protein blend (Organic pea protein, Organic cranberry protein, Organic pumpkin protein), Organic carb blend (Organic cane sugar, Organic amaranth, Organic quinoa, Organic buckwheat, Organic millet, Organic chia), Organic veggie blend (Organic carrot, Organic sweet potato, Organic spinach, Organic kale, Organic cauliflower), Organic sunflower oil powder (Organic sunflower oil, Organic acacia gum), Organic coffee, Vitamin mineral blend (Magnesium amino acid chelate, Tricalcium phosphate, Tripotassium citrate, Organic amla extract, Organic guava fruits, Organic Holy basil leaves, Organic sesbania leaves, Organic lemon fruit extract, Organic annatto extract, Vitamin D2, Vitamin K1, Vitamin B12, Saccharomyces cerevisiae), Organic flavor, Organic ashwagandha, Organic cinnamon, Bacillus coagulans GBI-30 6086, Monk fruit